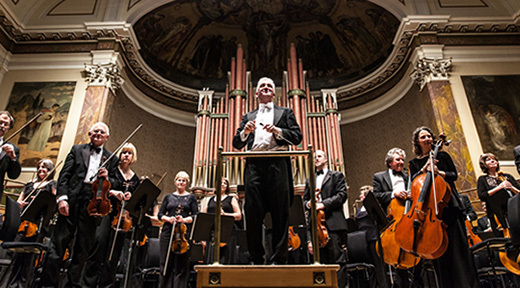 PERFORMANCE DATES
Aberdeen Sinfonietta brings together many of the best players in this part of Scotland. Our performances are held mostly at Aberdeen Music Hall along with other local venues. The latest dates are as follows:

High Church, Hilton, Aberdeen, Saturday 19 May 2018, 3 pm
Caird Hall, Dundee, Sunday 20 May 2018, 3 pm
See 'What's On' page for further details.

Saturday 19th May 2018,
3:00PM,
HIGH CHURCH, HILTON